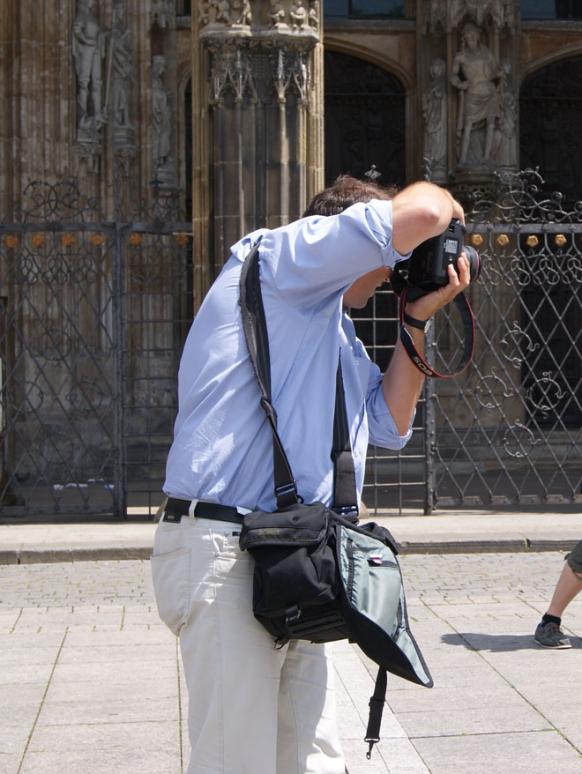 © copyright Ulm/Neu-Ulm Touristik GmbH, Quelle: Ulm/Neu-Ulm Touristik GmbH
Saturday 16.07.2022
09:00 AM - 10:30 AM
Tourist-Information, Stadthaus
Münsterplatz 50
89073 Ulm
Fototour durch Ulm
Erlebnisführung
Unfortunately this event doesn't have an English description.
Ungewöhnliche Perspektiven durch die Kameralinse. Andrea Walter, Absolventin der Münchner Filmhochschule zeigt Ihnen, wie Sie Motive finden und festhalten. Sie fotografieren mit Ihrer eigenen Kamera.
Führung: Andrea Walter

Max. 12 Teilnehmer, Dauer: ca. 90 Minuten

Treffpunkt: Tourist-Information (Stadthaus)
Tickets für die Stadtführung könnt ihr direkt auf unserer Website buchen.
Preis: EUR 16,50
Information: Ulm/Neu-Ulm Touristik GmbH
Telefon +49 731 161 2830 - www.tourismus.ulm.de

Wichtig: Anmeldung nur mit Ticketkauf möglich. Wir behalten uns vor, Führungen bei Nicht-Erreichen der Mindestteilnehmerzahl kurzfristig abzusagen, ohne jeglichen Anspruch auf Regress. Den Ticketpreis erstatten wir in diesem Falle selbstverständlich zurück. Tickets sind vom Umtausch und Rückgabe ausgeschlossen.

Diese Führung ist auch als Sonder-Gruppenführung buchbar.

Hygieneregeln für deine Teilnahme an öffentlichen Stadtrundgängen, gültig gemäß der aktuellen Coronaverordnung des Landes Baden-Württemberg: https://tourismus.ulm.de/de/news/corona-fuehrungen.php
Homepage
Recommend
Entry
Venue
Organizer
Tourist-Information, Stadthaus
Phone: (0731) 161-2830
Fax: (0731) 161-1641
Note: wheelchair accessible
For more accessibility information, visit http://stadttipps-ulm.de or directly at the venue or the organizer. Please understand that construction works and moves often result in changes.
Phone: (0731) 161-2830
Fax: (0731) 161-1646
Tourist-Information, Stadthaus